The Ultimate Sleepwear For Summer
>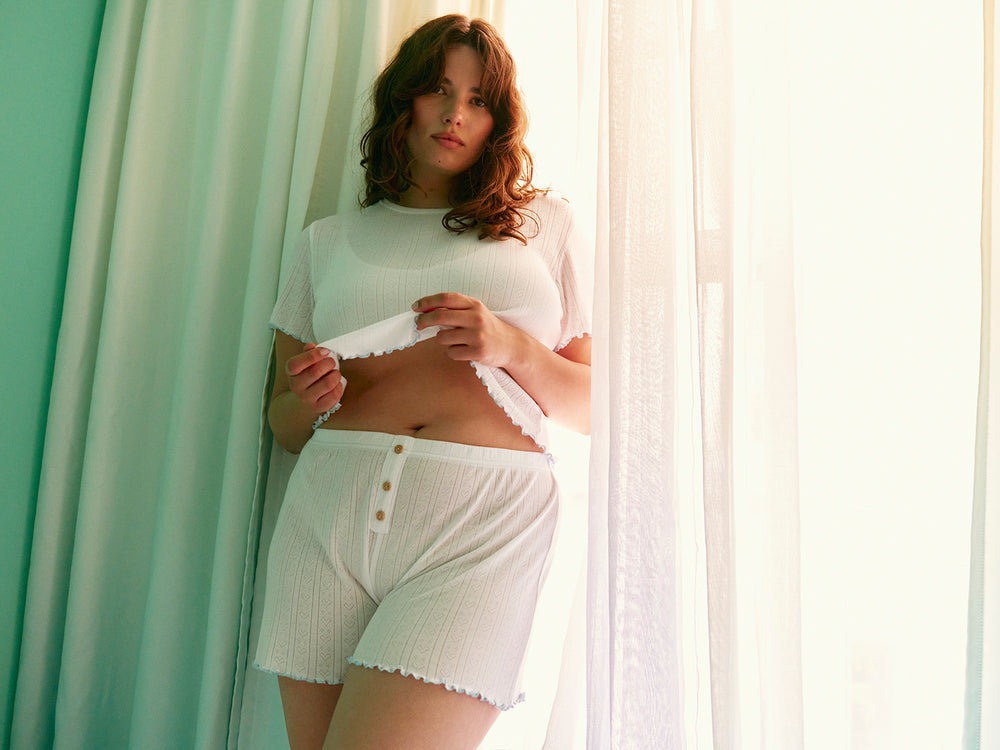 With hot weather comes sleepless nights.
Those endless hours spent tossing and turning on top of the sheets, lusting after an air-conditioned room. We know the pain well, spending 90% of the year complaining of bad weather and the remaining 10% protesting that we're too hot! Our top tip for clocking those much-needed hours of sleep during the summer? Enter breathable sleepwear. 
Finding the right thing to wear to bed can be a game-changer. Providing the cosiness of a soft fabric against your skin whilst promising to keep you cool and comfortable all night long is the balance we're all looking to strike when it comes to choosing our pyjamas. And it's not a one-size-fits-all situation, we all have our preferences when it comes to different shapes and styles. So we want to break it down for you in an effort to make those boiling nights more bearable.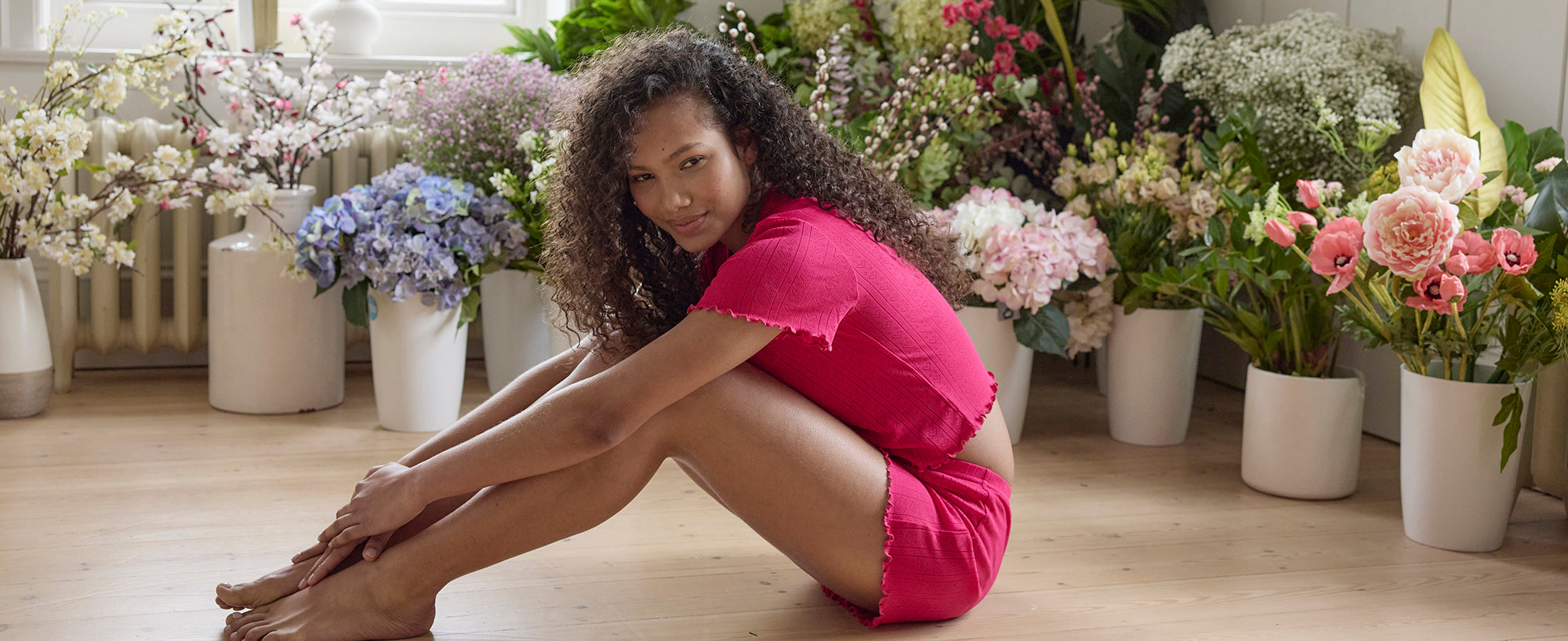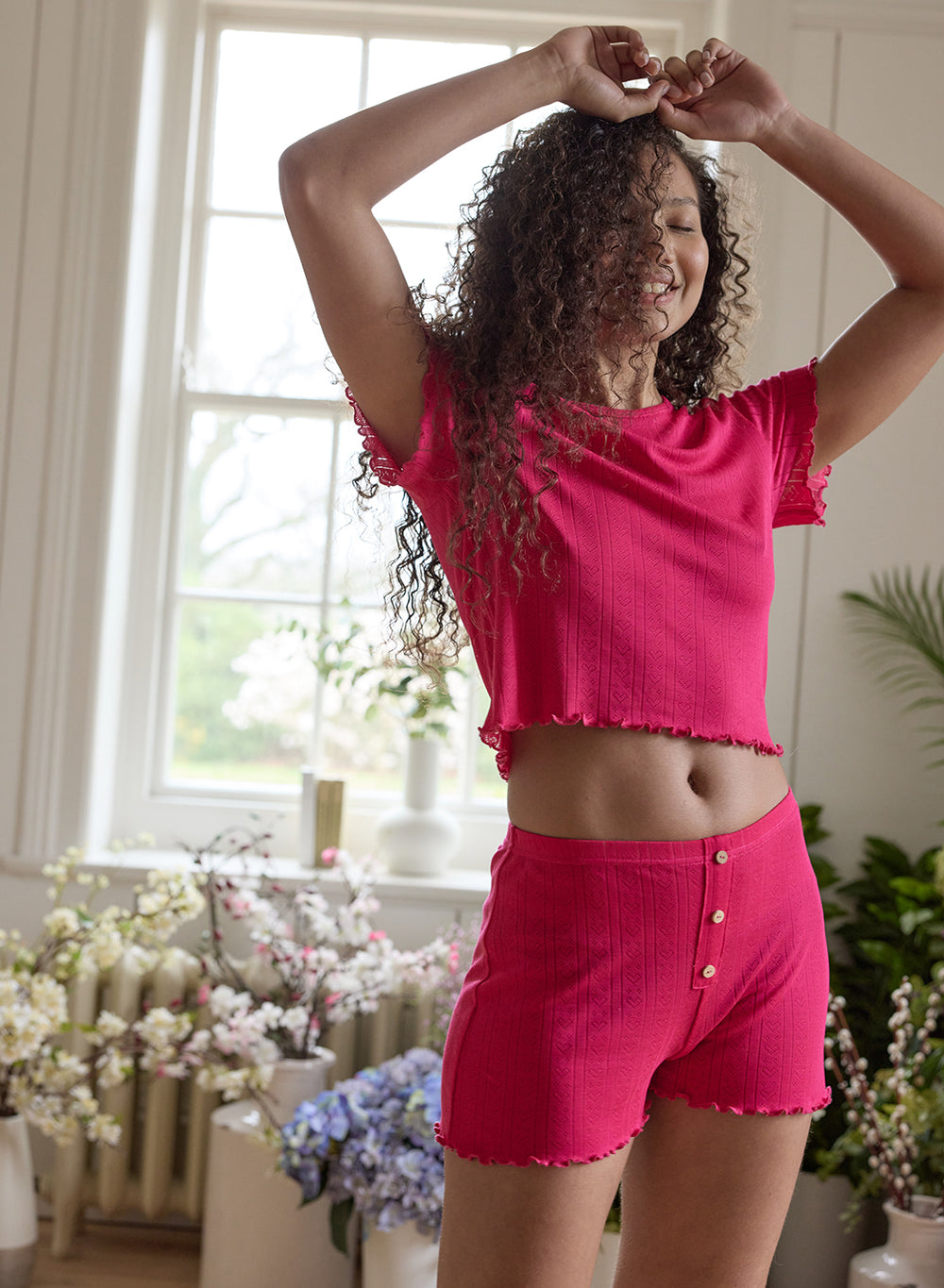 The Fabric
Stripe & Stare sleepwear is made from what we call our miracle fabric, AKA  TENCEL™ Modal. An amazing eco-friendly fabric that represents a milestone in the development of environmentally sustainable textiles, TENCEL™ Modal is made with wood pulp from sustainable tree farms. A naturally sustainable and soft fibre that starts with the tree and ends with the softest fabric you've ever felt. Read more about our fabric here.
TENCEL™ Modal fibres naturally manage the transportation of moisture, enhancing fabrics by keeping your skin feeling pleasantly comfortable. Derived from natural material, the sub-structure of modal fibres helps regulate the absorption and release of moisture. This contributes to breathable fabrics that support the body's natural temperature regulating properties, creating a refreshingly cooling sensation on your skin.
Once you try TENCEL™, there is no going back. The comfort is simply like no other, and we couldn't imagine wearing anything else. Especially in hot weather when body temperature regulation is our top priority. So let's find your perfect style.
The Styles
The ultimate choice for every night-time ritual, slow Sunday morning and indulgent lazy day, our nightwear collection features a range of shapes and styles suitable for every season.
The classic short-sleeved pyjama shirt with front pocket detailing, paired with super-cool and breathable shorts. Without a doubt our bestselling style during the summer, this comfy but chic set provides all the luxury while keeping the heat at bay through the night. Choose from a range of prints and colours and find your new favourite summer set.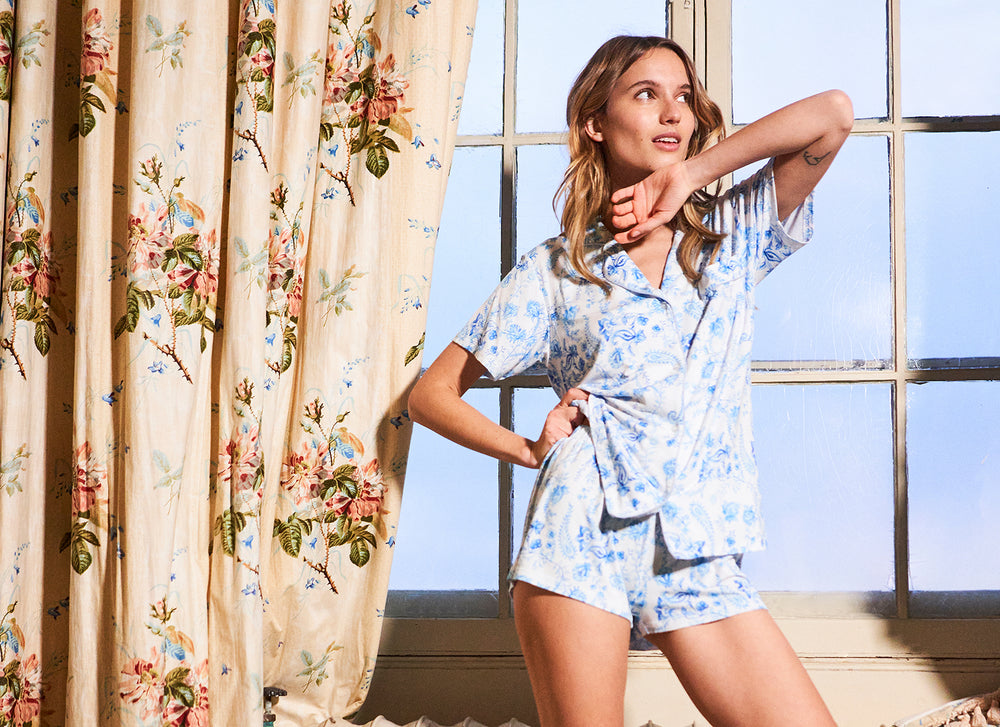 For those wanting a bit more coverage, our Long Pyjama Set is the one for you. Giving maximum softness with its long sleeves and legs, the only problem with this style is you simply won't want to take it off! Despite its length, the Long Pyjama Set is still super breathable and preferable in the heat over cottons and silks.
The Pointelle Collection
>
Introducing our latest Pointelle capsule, evoking all things Spring. Crisp blue skies, white crocuses, pastel pink tulips and raspberry hyacinths, meet new shapes and updates on our best-selling styles. Full of feminine nostalgia, delicate lace detailing and sweetheart knits. The Pointelle is also 100% biodegradable and certainly having its moment this season.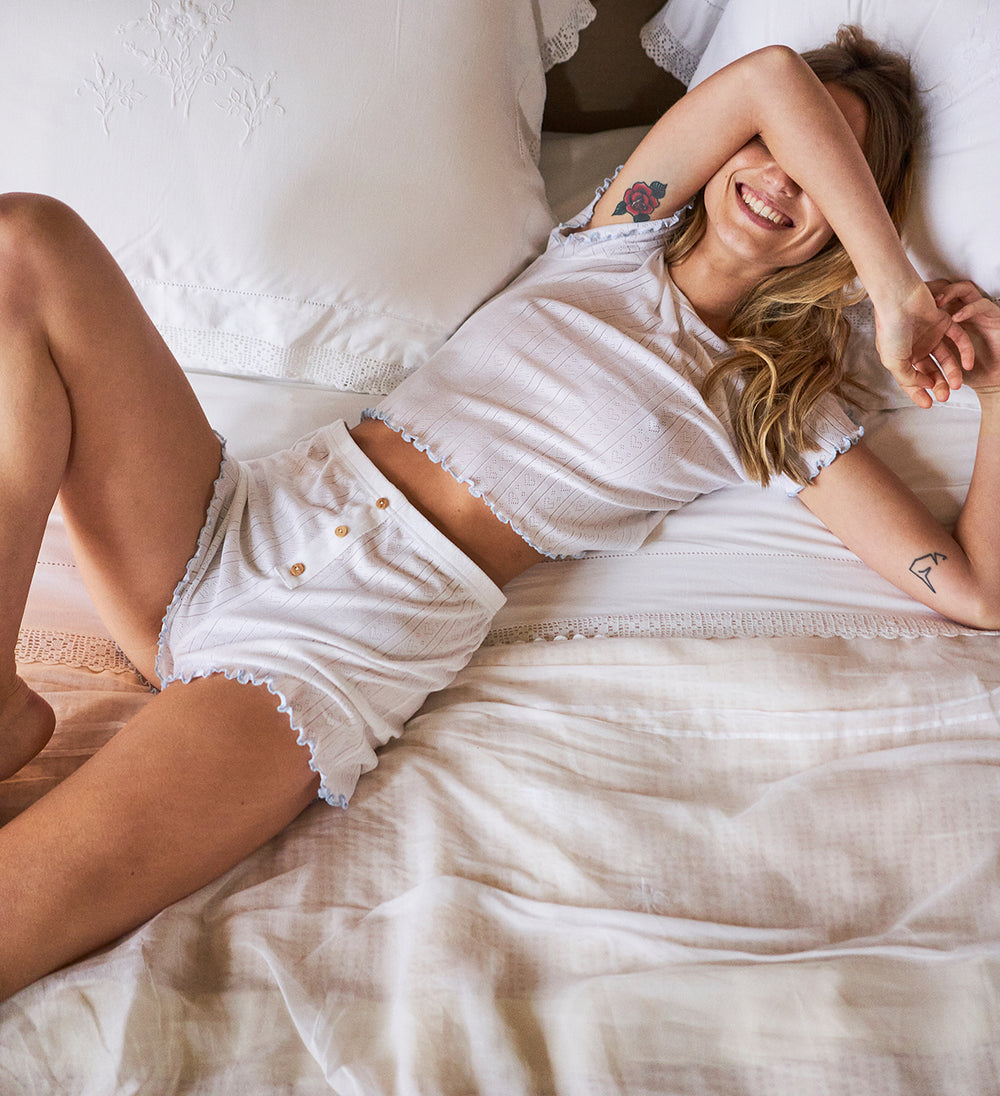 You're the type going to bed with your desk fan on full-blast, perched on your bedside table. Meet The Romper. Our coolest and most elegant style, perfect for those who run hot or need a new holiday go-to. Lovely and lightweight, The Romper will fit into your hand luggage and take up minimal space - need we say more?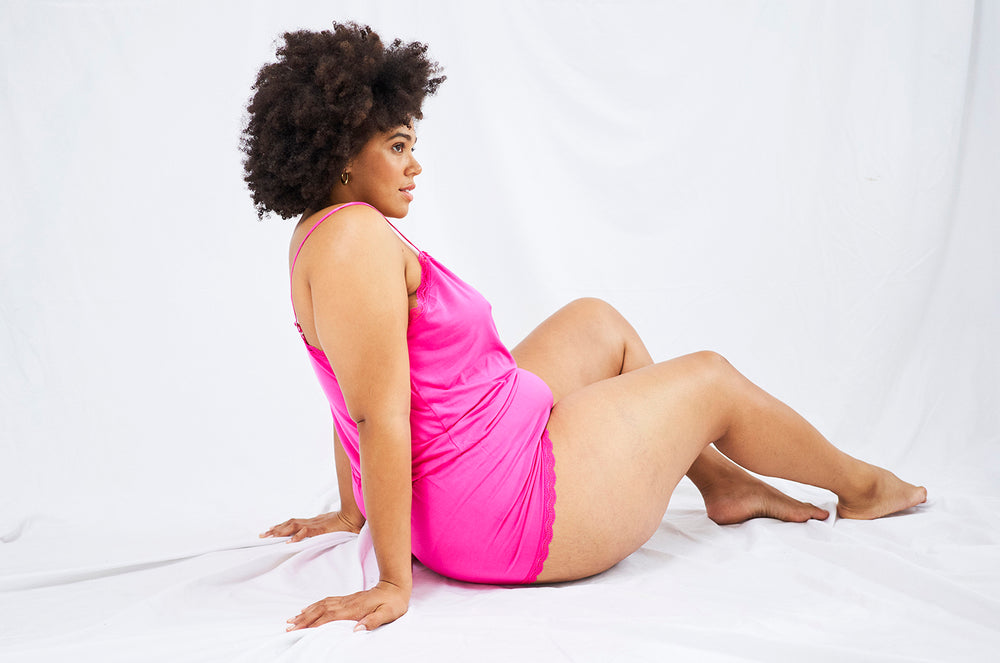 Feeling the heat? Our Vest & Shorts Sets are a staple for tropical temperatures and those who opt for something lighter. With delicate lace detailing and a selection of pretty prints and colours, we have a set for every style preference.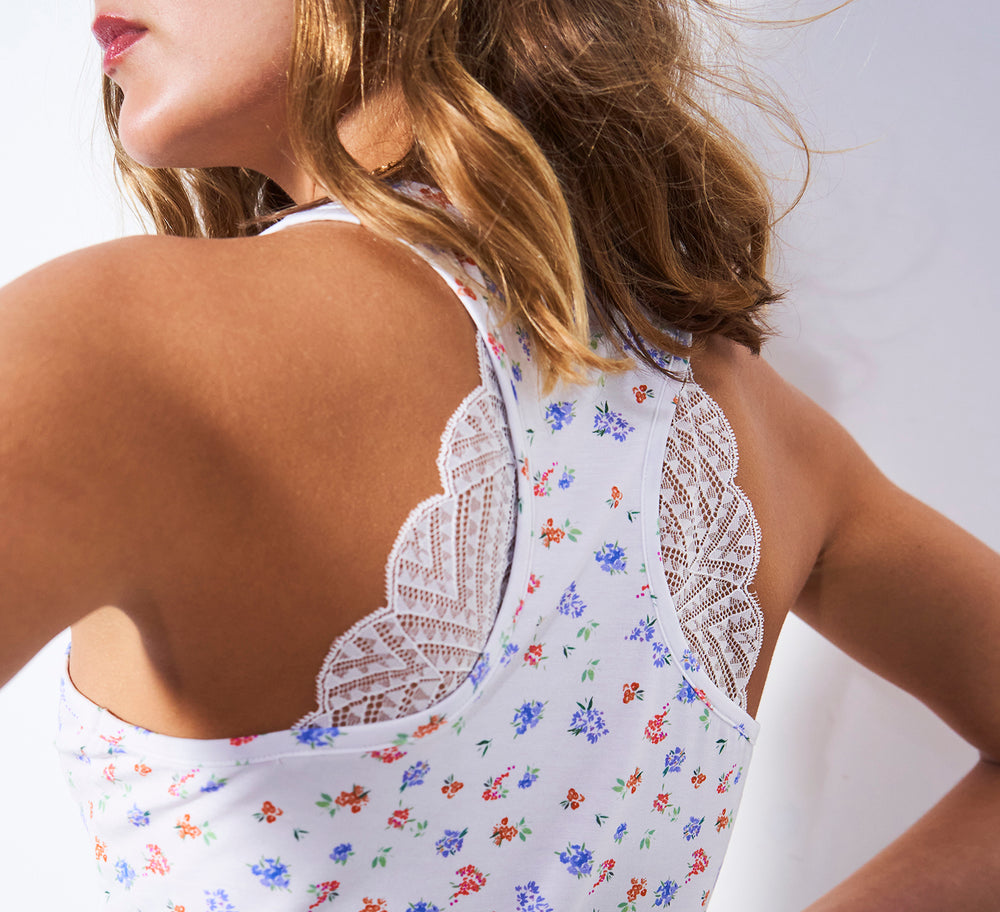 The Biodegradable Lace Slip
>
Our most sustainable option, The Biodegradable Lace Slip from our B-Edit Collection is 100% biodegradable! Part of our world-first collection using the latest science in fibre technology, you'll be wanting to tell your friends about your new nightwear find.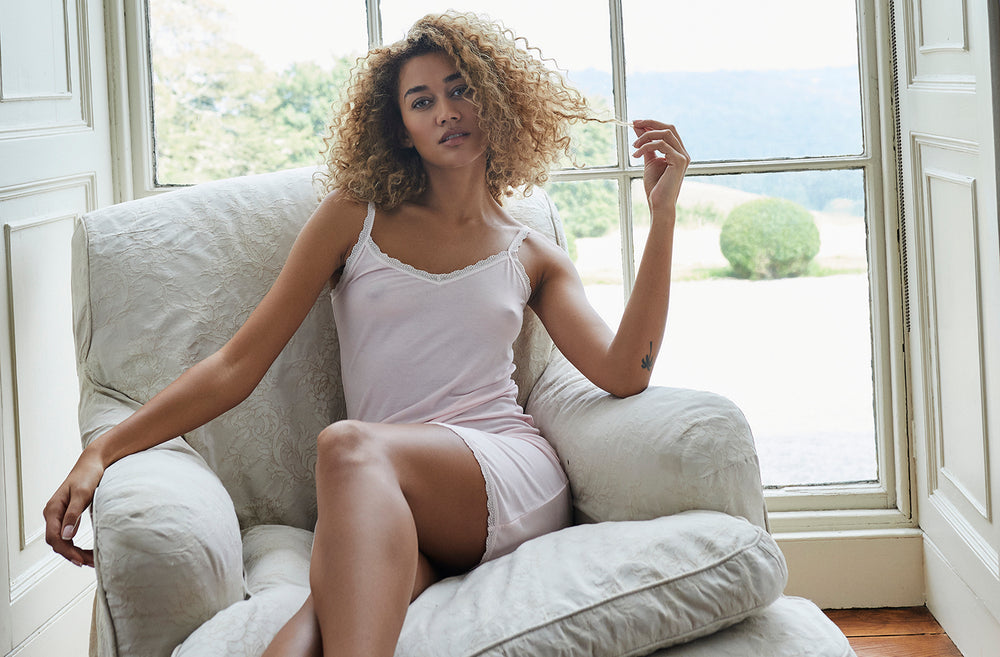 Start your collection
Browse our collection of pyjamas or night slips & rompers below and start your collection of cloud-soft and sustainable nightwear today.